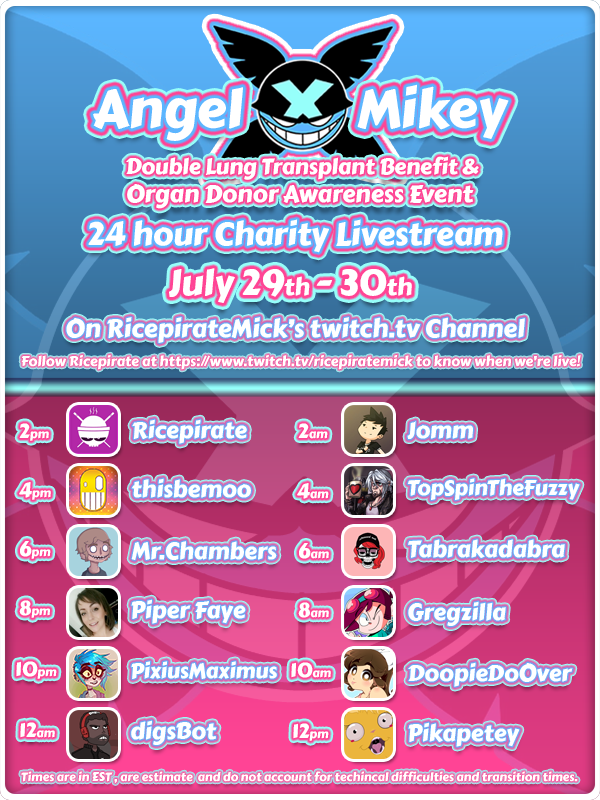 https://www.twitch.tv/ricepiratemick
 
--- This is a 24hr charity livestream I'm a part of. It's for a fellow animator and artist, Mikey, who goes by AngelXMikey. He's a very talented animator who has been struck with a very unfortunate dilemma.
He has a disease called cystic fibrosis and recently his lungs started to shut down because they were going through rejection. He had to be on life support until he could get a new pair in a transplant.
Luckily he got his lungs in time, went through with the transplant, and is in recovery. However, his family has been hit with a huge amount of debt to afford the medical costs of the surgery, life support, and their stay while he's been going through all of this.
The goal of the livestream is to raise as much money as we can for his family. People will be streaming on RicepirateMick's twitch channel for 2 hrs during this event along with many other awesome artists and animators. During the last 30 mins of their stream segment, They'll draw something for whoever is the top donator during the time I'm streaming. ----


THANK YOU FOR STOPPING BY! <3

- Pipes